MKB Law's Corporate Growth Prompts Appointment of Top Banking Lawyer
Published 19 November 2019
MKB Law, one of Northern Ireland's leading corporate law firms, has announced the appointment of new Associate Director, Deborah Archer. The appointment follows a successful year for the company's corporate commercial team who experienced a 50% growth in revenue.
Deborah, who has joined the corporate and commercial team is widely recognised throughout Northern Ireland as a market leading banking and finance lawyer. She is cited in the Legal 500 2019 as a leading individual in banking and finance and is also ranked in Chambers and Partners 2019.
MKB Law is one of Belfast's leading, indigenous, full-service law firms providing legal guidance to both corporate and individual clients. The team of 40 staff is adept in all areas of law with particular focus on property, corporate, financial, debt recovery, disputes, wills, matrimonial and employment matters.
Deborah said: "I am delighted to take up my new role with one of the most respected law firms in the country and am looking forward to being part of a team that invests time in clients, so the right solutions can be found which are tailored towards their particular needs."
"I have a wealth of experience in the corporate and banking law sectors and I believe my skillset in these areas will help MKB Law continue on their successful growth trajectory by attracting new clients from across the various sectors."
Deborah is ranked as a leading expert in banking law and will become a key member of the company's experienced team of corporate lawyers, led by Gordon McElroy, who believe in building and developing trusted relationships with their clients.
Welcoming Deborah to the company, Managing Director Gordon McElroy is attributing an impressive growth in the team's revenue over the past 12 months to the expansion of the Northern Ireland businesses landscape.
"We have experienced an increase in clients seeking corporate services and have attracted new business from not only within Belfast but from various parts of Northern Ireland and beyond," he said.
"The focus is understanding the client and their needs and building strong relationships with them – it is about producing the best possible solutions for the client, delivered by a personable, talented team of solicitors."
"As business trends change, we are seeing increasing numbers of clients seeking alternative funding sources to grow their businesses, and so Deborah's expertise in corporate finance and the banking sector will be a valuable asset to our team."
Gordon also attributes in part the company's growth to an increase in client demand for their corporate services as well as an increase in the complexity of the corporate work requiring expert attention.
"There has been a growth in the private equity investor, construction industry across the province and manufacturing businesses as well as technology, renewables and the agri-food sector – both in the buying, consolidation and selling of companies, and Deborah's experience and expertise will be invaluable to clients in an increasing complex business environment," he said.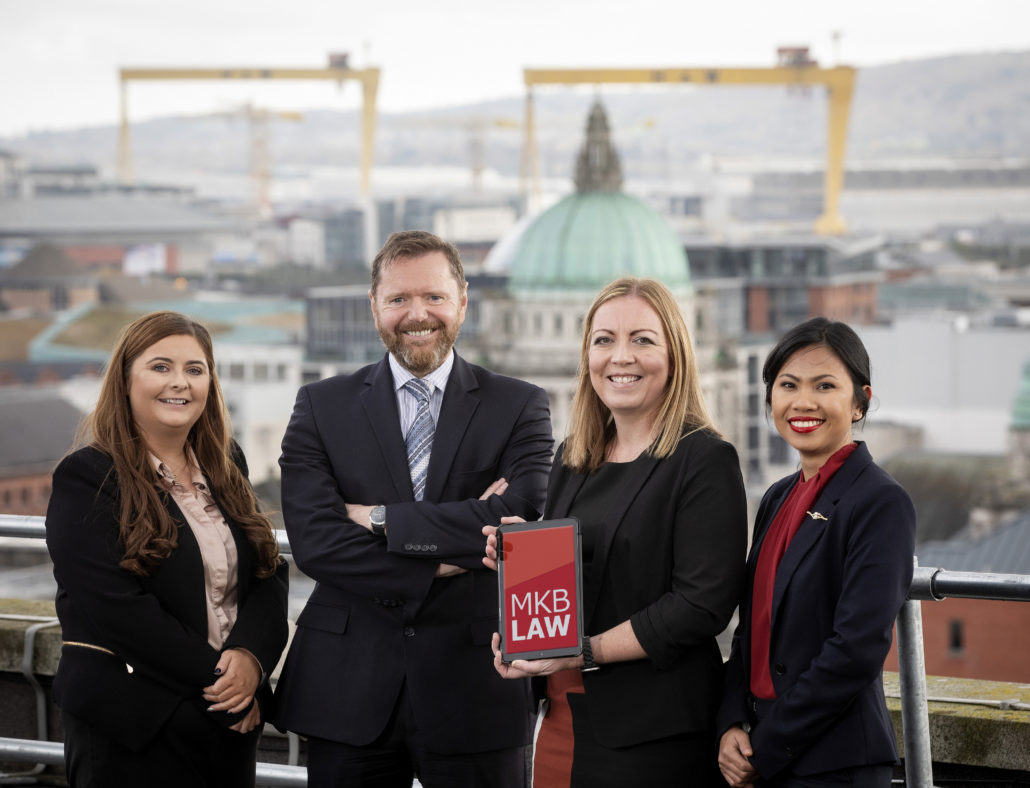 Corporate Team: Lynsey Henderson, Gordon McElroy, Deborah Archer, Wattey Kemnay