New Domestic Violence Bill Introduced
The new Domestic Abuse and Family Proceedings Bill 2020 represents a long overdue and much needed addition to the vanguard of domestic abuse legislation in this jurisdiction. For the first time domestic abuse offences will include patterns of controlling and coercive behaviour against a partner, former partner or family member. Coercive control had been legislated for in England and Wales and had been placed on the 'back burner' in Northern Ireland until the return of the Executive.
We at MKB Law have recognised for some time the need for protection for victims who face psychological abuse in addition to physical abuse. This change is to be welcomed.
Speaking after introduction of the Bill, Justice Minister Naomi Long MLA commented: "This is an important step, to introduce the Domestic Abuse and Family Proceedings Bill to the Assembly, and I look forward to working with my colleagues in the Assembly as well as our criminal justice and voluntary and community sector partners as the Bill progresses towards becoming law.
As Justice Minister, I am committed to ensuring that victims of domestic abuse are afforded the proper protection. This legislation will make domestic abuse, in all its forms, a criminal offence and is not limited to physically violent behaviour. From speaking to victims and survivors it is clear that psychological abuse in a domestic setting can be as damaging as physical abuse, if not more so."
Anyone can become a victim of domestic violence or abuse regardless of age, gender, sexual orientation or ethnicity. This legislation sends out a clear message that domestic abuse will not be tolerated in a civilised society and that vulnerable individuals must be safe guarded in their own homes. Coercive control and mental abuse has regrettably not been viewed as worthy of the same level of protection as the more obvious forms of physical abuse or threats of abuse.
Safety tips for those who are victims of domestic violence:
So what can you do if you are in an abusive relationship? Although it is easier said than done if you are a victim of domestic violence it is important to report this abuse to the police for your own safety. If however this is not possible then follow the below steps:
Have a safe word/phrase with an emergency contact you can call for help. In a dangerous

situation you may not be able to say much over the phone.

Have emergency contacts on speed dial or listed as a 'favourite' in your phone list so you can get in touch with them easily

Keep emergency money and your mobile phone on you at all times

Think about an exit strategy should you find yourself in an emergency situation

Tell someone. Too many people suffer in silence and allow the abuse to continue
The PSNI have launched a 'Make Yourself Heard' campaign which allows an emergency 999 caller, who is too frightened to speak, to press 55 which will alert the call operator that this is an emergency domestic violence situation.
Please note that there are domestic abuse charities that offer a 24-hour service such as Domestic & Sexual Abuse Helpline who are contactable on 08088021414. Women's Aid have also issued a 'Self Isolation Safety Plan' which we feel is crucial during these difficult times of lockdown.
At MKB Law we will do everything we can to assist those who are victims of domestic violence. We work with a number of groups including Women's Aid, Social Services and Domestic Violence Officers to ensure you receive all the support you need. To arrange a consultation with a member of MKB Law's Family Law department contact: 028 9024 2450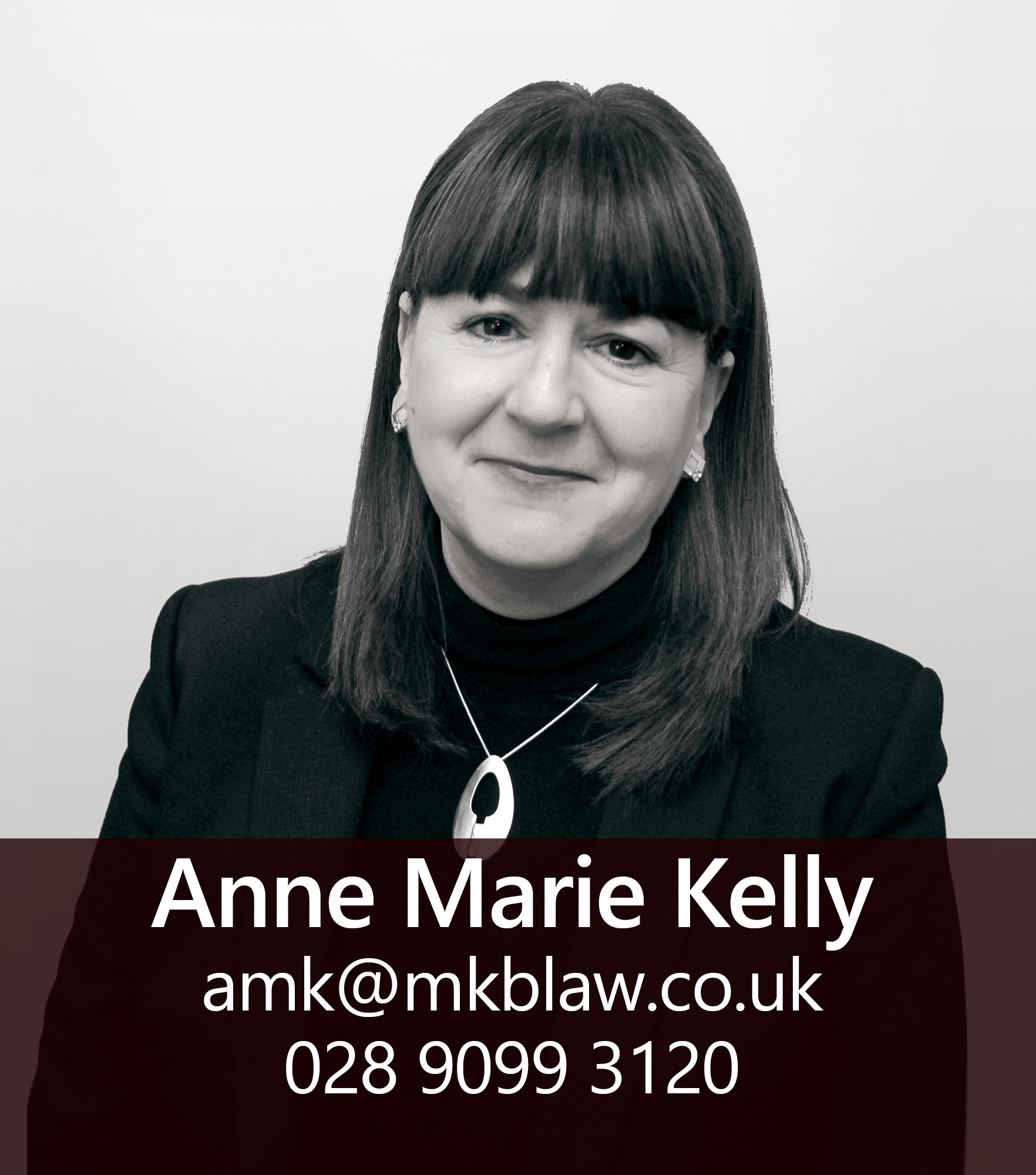 This article is for general guidance only and should not be regarded as a substitute for professional legal advice.