Swimathon Fundraising Update
Congratulations to MKB Law's Director, Gordon McElroy, and his son Patrick, who successfully completed their fundraising swimathon on Saturday 19th March at Bangor Aurora Leisure Complex.
The 'Swimathon' is a UK-wide yearly fundraising event to raise money for various causes and charities. Gordon and Patrick, in conjunction with MKB Law, have raised a total of £2,425 which will be donated directly to Ceara Special School in Lurgan.
The School, which caters for the educational and emotional needs of children with severe learning difficulties, will use the money to provide their pupils with a range of treats including: new toys, parties with friends and families, and trips outside of school.
"On behalf of Patrick and myself, I would like to thank everyone who has supported us," comments Gordon. "We are both overwhelmed by your generosity and look forward to presenting the School with the money.
"Although we both completed the swim in around 2 hours, I must congratulate Patrick who managed to outswim his Dad by 5 minutes!"
For more information on Ceara School, please visit their website: www.cearaschool.co.uk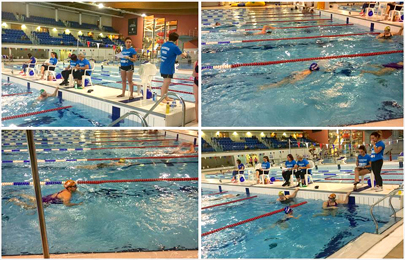 Image courtesy of Bangor Aurora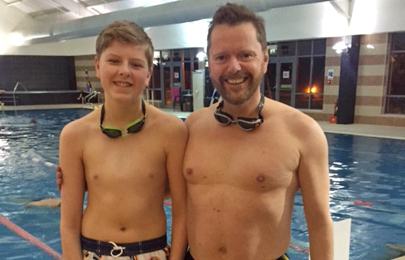 Patrick and Gordon McElroy