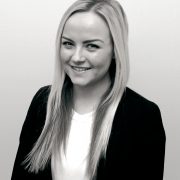 Having completed my degree in Law at Queen's University in July 2015, I am undertaking studies with the Institute of Professional Legal Studies, with an aim to qualify as a Solicitor in 2018.
Upon graduating last year I began my career as a Legal Assistant within a city-centre based law firm, working within the Disputes department, before moving on to the areas of Banking and Financial Services Litigation.
I joined MKB Law in August 2016 as a trainee solicitor where I work alongside Gordon McElroy and Maria Conway in the commercial and residential property departments. I am delighted to be a part of the MKB Law team and I look forward to continuing my legal studies with the practice while developing my skills in commercial law.
For more information or to arrange a consultation with a Solicitor, please complete our contact form.
Alternatively you can call us on 028 9024 2450 or email info@mkblaw.co.uk