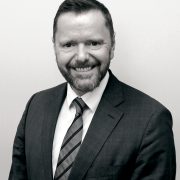 I am one of the Directors of MKB Law with specific responsibility for overseeing the commercial and corporate business undertaken by the practice. Having qualified as a Solicitor in 1986, I have been a Partner in private practice since 1991. I was one of the founding partners of MKB Law in 2003 and I am delighted to have seen it grow and flourish.
I have practised in most areas of law, but at an early stage I began to concentrate on commercial transactions and disputes. I have undertaken some of the most extensive site assembly and development schemes in Northern Ireland and advised on all legal aspects, including planning, of those schemes. I have also led teams dealing with some of the largest disposals of private businesses in Northern Ireland. As such I have become the "trusted advisor" to many local businesses and businessmen.
In recent years I have spent a lot of time advising borrowers about their relationships with banks. This has included acting for borrowers in substantial High Court actions or negotiating out the terms of renewal facilities including Loan Market Agreement style documents.
Business & Commercial Work:
As head of the commercial and corporate department at MKB Law my work covers a broad spectrum. The type of work I do includes:
Business sales and acquisitions
Debt structuring and restructuring
Advising on relationships with banks
Commercial property transactions including advising on investment grade commercial property
Personal and corporate insolvency
Dispute resolution related to issues of this type
Banking & Financial Services:
MKB Law has advised many clients on complicated finance, refinance and restructuring packages. I have led the team dealing with these complex issues. We have also acted in difficult circumstances where banks have "overstepped the mark" and abused their position. Our team has been able to resolve these situations for borrowers including obtaining compensation in appropriate circumstances.
Other Information & Outside Interests:
In 2016 I was honoured to be elected as President of the Belfast Chamber of Trade and Commerce. During my term, the Chamber launched the 'Belfast Manifesto', which set out plans for the immediate future of Belfast, but also served as a blueprint for the city over the next 10 years.
I am married with two children. I also keep a 1964 Austin Healey on the road which is affectionately known as 'The Death Trap'. In my spare time I also play (bad) squash and (even worse) golf.
For more information or to arrange a consultation with a Solicitor, please complete our contact form.
Alternatively you can call us on 028 9024 2450 or email info@mkblaw.co.uk